LIGHT & DARK PRODUCTIONS PROUDLY PRESENTS:
---
THIS PAGE IS BEST VIEWED WITH YOUR DESKTOP RESOLUTION SET TO 1024 X 768.
Introducing:

Stan Jay Shields
(Thief)

Jude Pucillo

(The Super)

Joseph Baxter, Stephen Bronzo & Walter Eikner

(The Detectives)

Andrea Mahnke
(Goth Girl)

Bernadette McComish
(Goth Girl)
Be sure to check out the rest of our cast and story descriptions.
CHECK OUT THE MOVIE PHOTO GALLERY TO SEE MORE CAST MEMBER PICTURES!
The Tenement was written, directed and produced by Glen Baisley.
The following is the list of all characters that appear in the movie:
Story 1 (Fade To Black):
Ethan Fernier - Joe Lauria
Eloise Fernier (mother) - Doreen Valdati
Elizabeth Fernier (sister) - Rachel Figliuzzi
Justin Fernier (father) - Don Cebron
Director Winston Korman/Boyfriend - Michael Gingold
Jen - Danielle Russo
Young Alice Walker - Brianna Nichols
Charles Walker - Glen Baisley
Janet Walker - Harmony Nichols
Stephen Petersen - Art Mele
Oscar Valentine - Mike "The Cheese Man" Valenzano
Audition Killer - Toby Elmore
Motorcycle Rider - Tom Corrigan
Radio Announcer (Voice Over) - Gerry Desmond
Story 2 (The Sound of Silence):
Sarah Weston- Carol DiMarsico
Henry Wallace - John Sudol
Ginnie Weston (Sarah's mother) - Victoria Miner
George Weston (Sarah's father) - Floyd Gumble
The Gentleman (creature) - Joe Lauria
Story 3 (Full Moon Rising):
Jimmy Wayne Garrick - Mike Lane
Frank - Frank Catalanotto
Dr. Fisher - Herb Smithline
Rose - Vicky Cooper
Group Therapy Moderator - Maryann Arrien
Tommy - Tommy Saladino
Doctor - Emily Lehrman
Old Lady - Marion Nash
Denzel - Stan Jay Shields
Flynn - Eric Yonick
Sha Sha - Leon Taylor
Exotic Dancers - Judy Burrett (Maria), Chloe (Francesca), Alexandra Scheer (Charlotte) and Syn Devil
Sal (Club Owner) - Sal Sirchia
Captain Stephen Harris - Stephen Bronzo
Detective Joey Bagadonis - Joe Baxter
Detective Max Gunnar - Walter Eikner
Photographer Eugene Stanley - Steven Webber
Officer Nathan Graves - Mark Yonick
Officer Nicholas Spinelli - Craig DiFrancia
Club Teasers Patrons - Paul Alli, Anthony Beneduce, Dave Buttler, Germain Gregory, Ernie Kaiser, Rich Lamb, Anthony Palladino and Brian Spears
Judge - Tony Turiano
Werewolves - Brian "Spam" Hammerick and Clint Travis
Story 4 (The Taxi Driver):
Chastity - Danielle Russo
Taxi Driver - Ed Shelinksy
Janice (Victim) - Diane Hodgdon
In-Between Story (In the Neighborhood):
Simon - Chris Alo
Prostitutes - Gigi (Gia) and Diana Baisley (Red).
Nick (Junky) - Mike Saladino
The Super - Jude Pucillo
Angel - Alondra Nichols
Winston Korman Movies (appear in Fade to Black):
Dead To Rites (opening story):
Newspaper Victims - Judy Burrett, Brian Spears, Pete Gerner, Gene Mazza and Yakira & Mariah Nichols
Black Rose Cultists - Diana Baisley, Michael Gingold, Tommy Ilg, Joe Lauria, Ed Shelinsky, and Billy Briggs
High Priest/Peter Jacobs - Richard Redmond
High Priestesses - Andrea Mahnke and Bernadette McComish
Rellik (Black Rose Cult Killer) - Rich Lamb
Susan (Sacrificial Victim from Dead To Rites movie)/Morgan Reynolds - Suzi Leigh
Jack and Jill (during Fade to Black):
Sling Blade Bob (The Nursery Rhyme Killer) - Glen Baisley
Victims - Judy Burrett and Gene Mazza
No Trespassing (during Fade to Black):
The Sistine Slasher - Gene Mazza
Victims - Diana Baisley and Judy Burrett
A VERY SPECIAL THANKS GOES OUT TO OUR MAKEUP EFFECTS CREW (GENE MAZZA, PETE GERNER AND BRIAN SPEARS), MARYANN ARRIEN (BRAINTRUST PRODUCTIONS), ED SHELINSKY (DEMON CALL PRODUCTIONS), MICHAEL GINGOLD (FANGORIA MAGAZINE), EDWIN SVIGAL AND MY WIFE, DIANA.
SPECIAL THANKS TO:
Club Teasers, the Veterans for Foreign Wars Post 391, Homestead Florist, Brian Goldstein, and Eric and Mark Yonick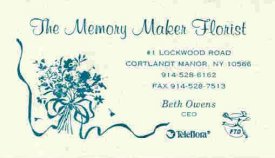 For More Information Contact:

Light & Dark Productions
PO Box 21
Lake Peekskill, NY 10537
Telephone: (845) 526-6118
Email:: LghtandDrk@aol.com