SINS OF THE FATHER™
DEDICATED IN LOVING MEMORY OF JOE LAURIA
The sequel to Fear of the Dark and the continuing story of the Black Rose Killer.
Starring Richard Redmond, Pete Barker, Joe Lauria, Isabelle Stephen and Mark Yonick
Featuring Rosemary Gore , Michael Gingold , Herb Smithline, Sal Sirchia, Sandy Pasquale,
Suzi Lorraine and Doreen Valdati
Makeup and Special Effects by Gene Mazza and Brian Spears.
---



copyright © 2001
IMDB Listing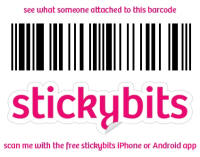 Peter Jacobs returns to Fairview Falls to uncover the truth behind his family's murder.
Every step he takes brings him closer to the Black Rose Killer, Ethan Fernier.
Peter gets more than he bargained for when he discovers that Ethan is dying and his
chance to bring him to justice is slipping away.
One man will stop at nothing to find the truth.
Another fights to live long enough to tell his story.
Their destinies lie in the shadow of the Black Rose Killer.

For More Information Contact:

Light & Dark Productions
PO Box 21
Lake Peekskill, NY 10537
Telephone: (845) 526-6118
Internet: LghtandDrk@aol.com