LIGHT & DARK PRODUCTIONS PROUDLY PRESENTS:
---
THIS PAGE IS BEST VIEWED WITH YOUR DESKTOP RESOLUTION SET TO 1024 X 768.
The Cast of Sins of the Father
Introducing:

CHECK OUT MOVIE PHOTO GALLERY TO SEE MORE CAST MEMBERS!
The Tenement was written, directed and produced by Glen Baisley.
The following is the list of all characters that appear in the movie:
Peter Jacobs - Richard Redmond
Ethan Fernier (Jackson Woodrow) - Pete Barker
Dr. Sam Fisher - Herb Smithline
Alec Woodrow (Ethan's son)/Young Ethan Fernier - Joe Lauria
Elizabeth Fernier (sister) - Rachel Figliuzzi
Eloise Jackson Fernier (mother) - Doreen Valdati
Justin Fernier (father) - Don Cebron
Megan Woodrow Fernier (wife) - Sandy Pasquale
Captain Nathan Graves/Martin Graves - Mark Yonick
Isabelle - Isabelle Stephen
Alice Walker - Rosemary Gore
Young Alice Walker - Brianna Nichols
Michael Jacobs - Mike Lane
Eli and Winston Korman - Mike Gingold
Morgan Reynolds - Suzi Leigh
Karen Hughs - Vanessa Edwards
Ted Gasey - Brian Goldstein
Lester Gasey - Danny Burrett
Oscar Valentine - Mike Valenzano
Sal - Sal Sirchia
Paul - Paul Alli
Agent Buckley - Mike Mioni
Townspeople - Jessica Baisley and Dan "The Guvner" Burrett
Shopkeeper - Rebecca Nyahay
Annie Woodrow - Maryann Arrien
Plunger Victim - Jude Pucillo
Matthew Woodrow - Nick Bodnar
Matthew Woodrow's Voice - Joseph Policastro
Book Signing Fans - Carol Greenman and Eric Katz
Pizzeria Owner - Makarian Grigor
Prison Inmate - Ernie Kaiser
The Guvner - Dan Burrett
A VERY SPECIAL THANKS GOES OUT TO OUR MAKEUP EFFECTS CREW (GENE MAZZA, PETE GERNER AND BRIAN SPEARS), MARYANN ARRIEN (BRAIN TRUST PRODUCTIONS), ED SHELINSKY (DEMON CALL PRODUCTIONS) AND MY WIFE, DIANA.
SPECIAL THANKS TO:
Matt Cavaliere
Eric and Mark Yonick
Arnie Mioni
Richard Anderson
The Veterans for Foreign Wars Post 391
Lucio's Specialty Pizza (Pleasantville, NY)
The Village Bookstore (Pleasantville, NY)
Coulter Young (www.coulteryoung.com)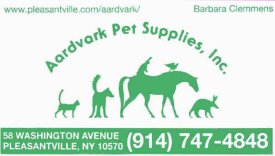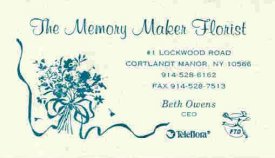 For More Information Contact:

Light & Dark Productions
PO Box 21
Lake Peekskill, NY 10537
Telephone: (845) 526-6118
Email:: LghtandDrk@aol.com