---
THE PERFECT PAIR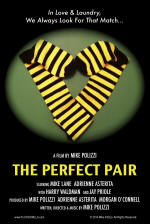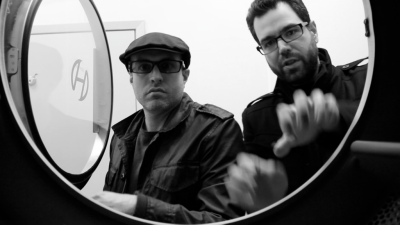 ---
SELENOPHBIA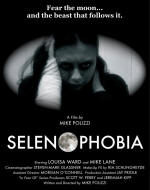 (Left to Right)
Cover
On the prowl
Badass
Behind the scenes with a fake gun and real spider
---
DEAD DRUNK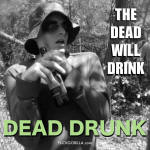 (Left to Right)
Promo Card
Dead Drunk cover
Caught!
With director Mike Polizzi
With cast, crew and fake beer
---
DOMINATION RELLIK VS. THE BLACK ROSE KILLER
With Nicole Berlingeri
Story of my life
And I'm done
---
GIRLKILLER

(Left to Right)
Girlkiller poster
Hammer Time
Box cover for Shock Festival, the DVD that contains girlkiller
---
A SWEET KIND OF HOLLOW
(Left to Right)

With Christine Spencer

Nothing there

Look out
---
DOWN THE DRAIN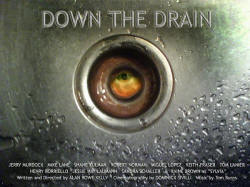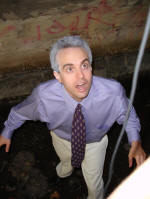 As Principal Royce. Notice my Vince McMahon coif.
(Left to Right) A good take with Dominick Sivilli and Alan Rowe Kelly.
With Jerry Murdock.
---
INSATIABLE
(Top Left to Right)
Before (awwwww)
After – BWHAHAHAHAHAHAHA!
Take my wife, please!
You want blood? I got it.
---
Dentek Print Ad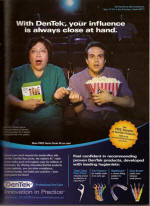 ---
B-17 FORTRESS IN THE SKY
Cover, Bandits at twelve o'clock! I voiced one of the pilots.
---
THE AGE OF THE SWORDS

Promotional Poster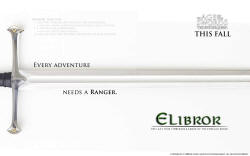 I am his voice.
---
THE KING OF FIGHTERS 2006
(Left to Right)PS2 Box cover and Rock Howard, the character I voiced. Another Day front and back DVD box cover.
---
FEAR OF THE DARK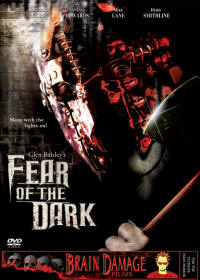 Box cover for the special edition DVD.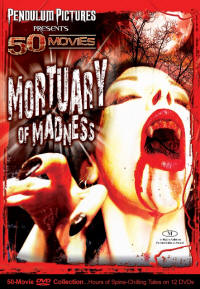 Box set that includes Fear of the Dark.
---
THE BLOOD SHED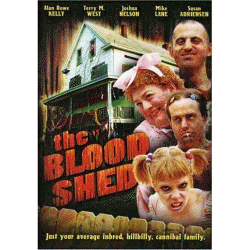 (Left to Right) Meet the Bullions - Joshua Nelson, Susan Adriensen, Alan Rowe Kelly, ME, Terry West. This was taken for an upcoming issue of Weird NJ magazine. With Joshua Nelson. As Hubcap Bullion.
Posters, Full Page Magazine Ad and the cover of Weird N.J.'s 2008 Calendar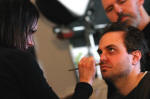 "Made up" by Yianna Klentzeris and Ken Shupe
(Left to Right) Croquet with the siblings. A dirty pig indeed. My goodness! What just happened?
Photos by Robert Norman and Craig Schiavone.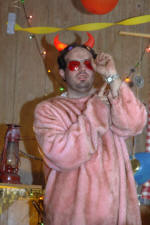 Watch out.
(Left to Right) Feeling horny. With cast and crew. There's a party going on right here.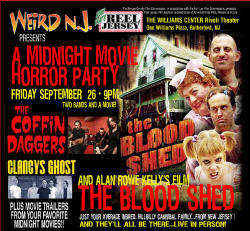 ---
AFTER OURS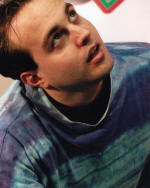 As Raj
---
ETHEREALM
Poster for Act I
---
STAR WARS: CONQUEST OF THE EMPIRE
(Left to Right) Chapter II poster, Chapter III poster, Chapter IV poster and Saga Poster
---
AT YOU NOT WITH YOU

Postcard advertising the exhibit.
(Left to Right) The exhibit and Me next to Me
---
NO TRESPASSING 2: NO EXIT
(Left to Right) This smirk may just be my last. Looking dejected with Brett Fallon.
---
FAIRVIEW FALLS
(Left to Right) As John Pilato. We're #1. From right - Yours truly, actor and crewman Jude Pucillo, actor and makeup FX artist Gene Mazza, Michael Gingold, actress Debbie Rochon.
(Left to Right) "Playing pool" with actress Kerri Taylor and Michael Gingold. With Kerri Taylor and Michael Gingold. Into the woods we go. Min-golf scene with Brett Fallon, Brittney Evans, and Joseph Policastro. The cast revolves around ME, ME, ME!
---
New York Squadron Productions' taping of the monologue "Audition"
by Matthew Calhoun
(Left to Right) Slick, Points to make, And now... King Lear!, Give me the part or else!, Observe... an ant!
---
ONE DARK TURN
(Left to Right) As Brett, With Cast, Collage
---
ALL EYES ON TIMBERLAND

As Eros
---
EDGE OF DESPAIR
(Left to Right) As Richard, How I was made to float, An angry car ride with Shara Lerman.
©2004 NYC Visions Films
---
STAR WARS FAN AUDIO: PARALLELS PARTS I-III
<![if !vml]>

<![endif]> <![if !vml]>

<![endif]>
Kiran, the character I voiced. With other characters Taleena (left) and Danner (right). Sketches by Krista Kolesar. From the Rayzur's Edge Audio Guidebook by Nathan P. Butler.
---
URBAN CANNIBAL HOLOCAUST
---
LINGER
<![if !vml]><![endif]>
With a very bad headache
---
SINS OF THE FATHER
(Left to Right) With Rosemary Gore, As Michael Jacobs, With makeup effects artist Brian Spears
---
THE TENEMENT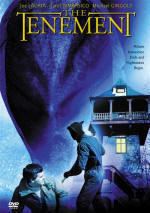 DVD Cover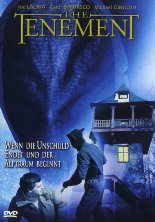 As seen in Germany. The distribution company used voice overdubs instead of subtitles. You get to hear a German actor's interpretation of my character.
Box sets that include The Tenement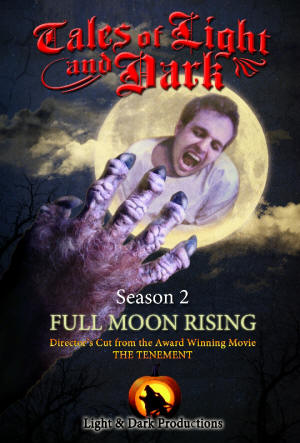 10th Anniversary director's cut of The Tenement's "Full Moon Rising"
was released as Tales of Light & Dark Season 2: Full Moon Rising.
---
FEAR OF THE DARK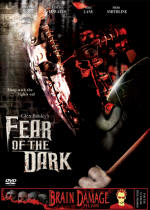 DVD Cover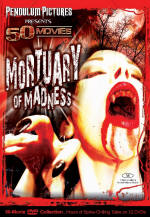 Box set that includes Fear of the Dark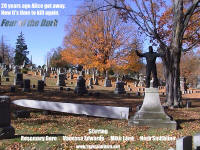 Promotional Poster